User
Saturday 10th September 2022
I have downloaded the FREE version and I am doing some simple cell layouts initially using boxes only. I now need to add circles to the layout. Following the tutorial for layout editor it shows that the circle function is accessed under the Utilities tab, and then under the title circular functions. However in the FREE version that I am using, the Utilities tab has a different set of titles and there is no circular function. So I am asking "is it not possible to draw with circles in the FREE version" . Or is there another way, some workaround to enable circles in the FREE version.
Jürgen
LayoutEditorFull
Monday 12th September 2022
---
Attachments:
(only for registered users)



Bildschirmfoto 2022-09-12 um 17.16.04.png
Please check your settings. In the setup dialog you can set different user interfaces. The most simple one does not includes any circular feature. You will need the reduced mode or full mode to access circles. All modes are available in the free version as well and just limited in the number of shapes a design may contain.
Jürgen
LayoutEditorFull
Monday 12th September 2022
---
Attachments:
(only for registered users)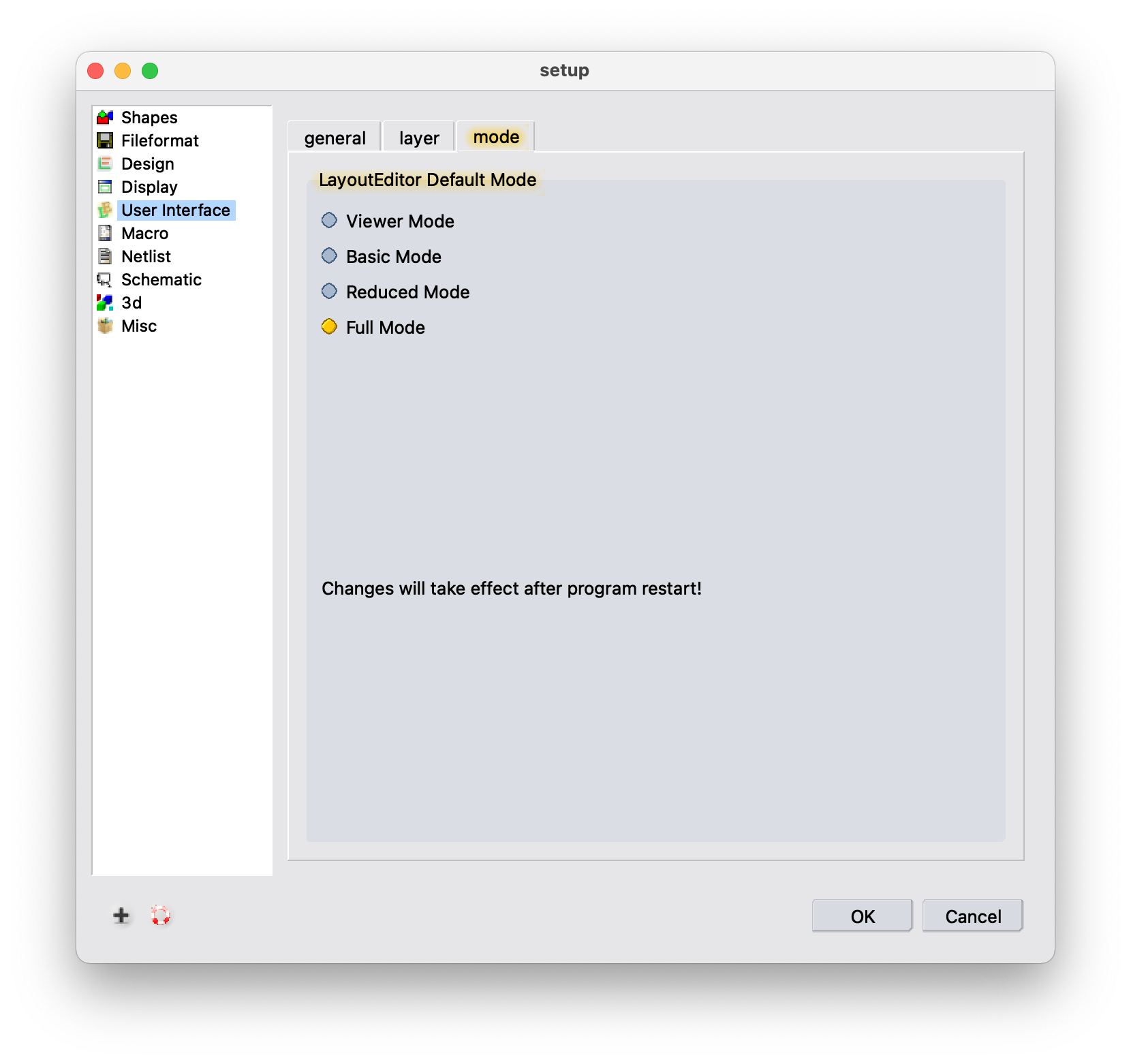 setup.png
Here the screenshot of the according setup page: ![setup.png](/api/img.php?thread=20220910-6385&file=setup.png)