Andrew
Thursday 30th June 2022
---
Attachments:
(only for registered users)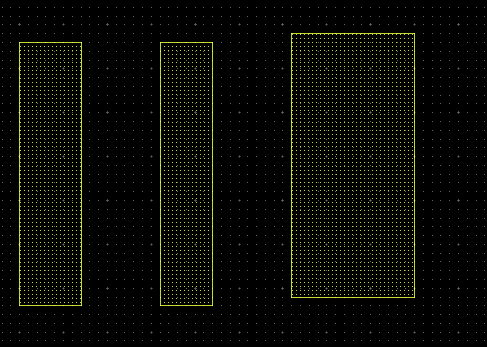 3 horizontal lines.PNG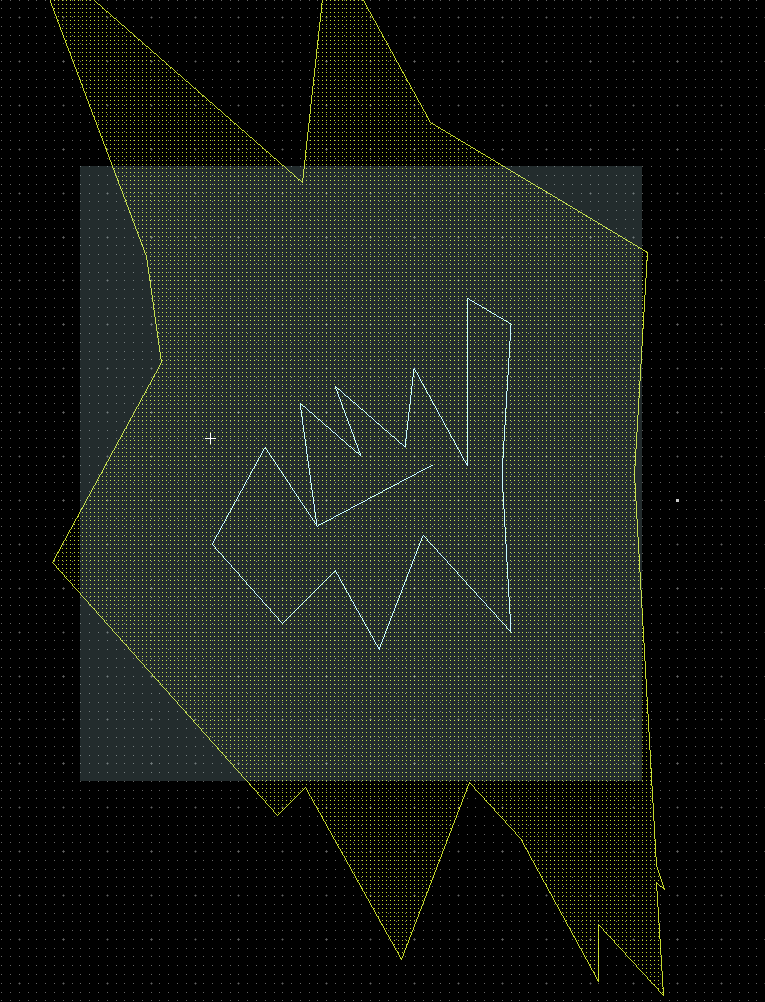 Random path.png
Whenever I draw a path, and then I try to end the path with ctrl+left click, the path automatically converts to a polygon. Even stranger is that the polygon's geometry seems to be defined by lines perpendicular to the lines I've drawn. In the most simple case, if I draw a horizontal line, when I ctrl+left click to end the path, the line is converted to a *vertical* rectangle. I attached a picture - the rightmost one was created by drawing a slightly longer horizontal line. So it appears as though the length of the line is related to the width, but not the height of the rectangle. The other attachment is a complex random path that I drew. You can still see the original drawn path underneath the polygon when I hover over it with the mouse. How do I get a simple linear path without it being converted to a polygon?
Jürgen
LayoutEditorFull
Thursday 30th June 2022
---
Attachments:
(only for registered users)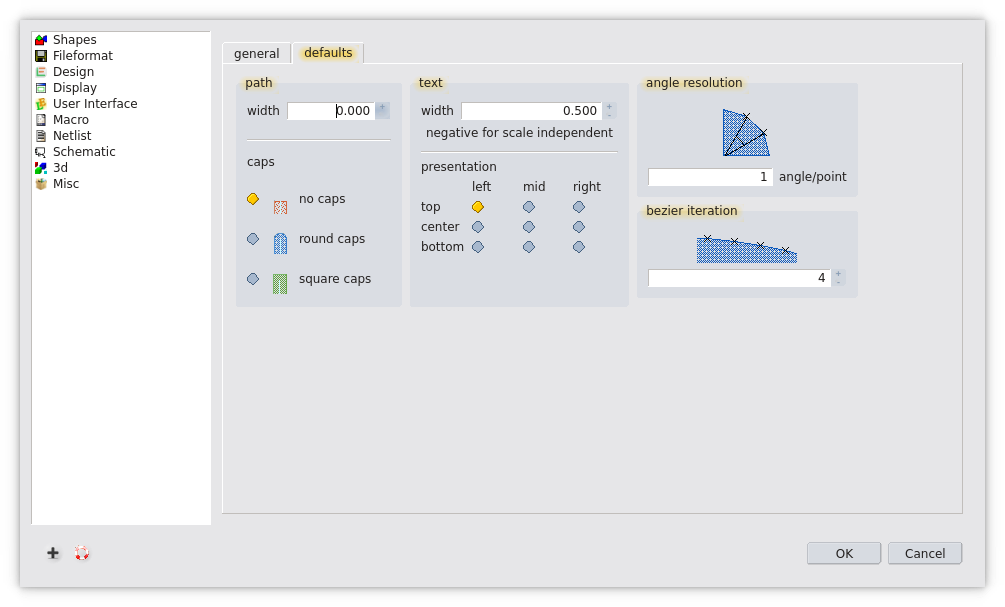 setup-dialog.png
Andrew, you have set a default path width in the setup-dialog. So any new created path will get this width and if the edge length of the new path is short than this width the created path seems to be a polygon. Set the width back to *0* to get a line only: ![setup-dialog.png](/api/img.php?thread=20220630-793d&file=setup-dialog.png)
Andrew
Thursday 30th June 2022
That's the problem, thank you! No clue how it got set to 3...