Jason
Wednesday 12th June 2019
---
Attachments:
(only for registered users)


test3.GDS.lec
I see in a recent support topic that the free version file size limitation is 500 objects. I recently had a file that suddenly exceeded the size limit. After deleting all objects, the only thing remaining is a shape that was formed during a Boolean operation to create a dark field inversion alignment cell. I am very impressed with the ease of use of the Boolean tool in general. Unfortunately, in this case, it seems to have make a very ugly breakdown of the number of individual shapes in the GDS. This is very unfortunate. Is there any way to avoid this? Am I doing something wrong? I think I can create this manually, but this seems like something that could be improved. Thank you.
Jim
LayoutEditorFull
Wednesday 12th June 2019
---
Attachments:
(only for registered users)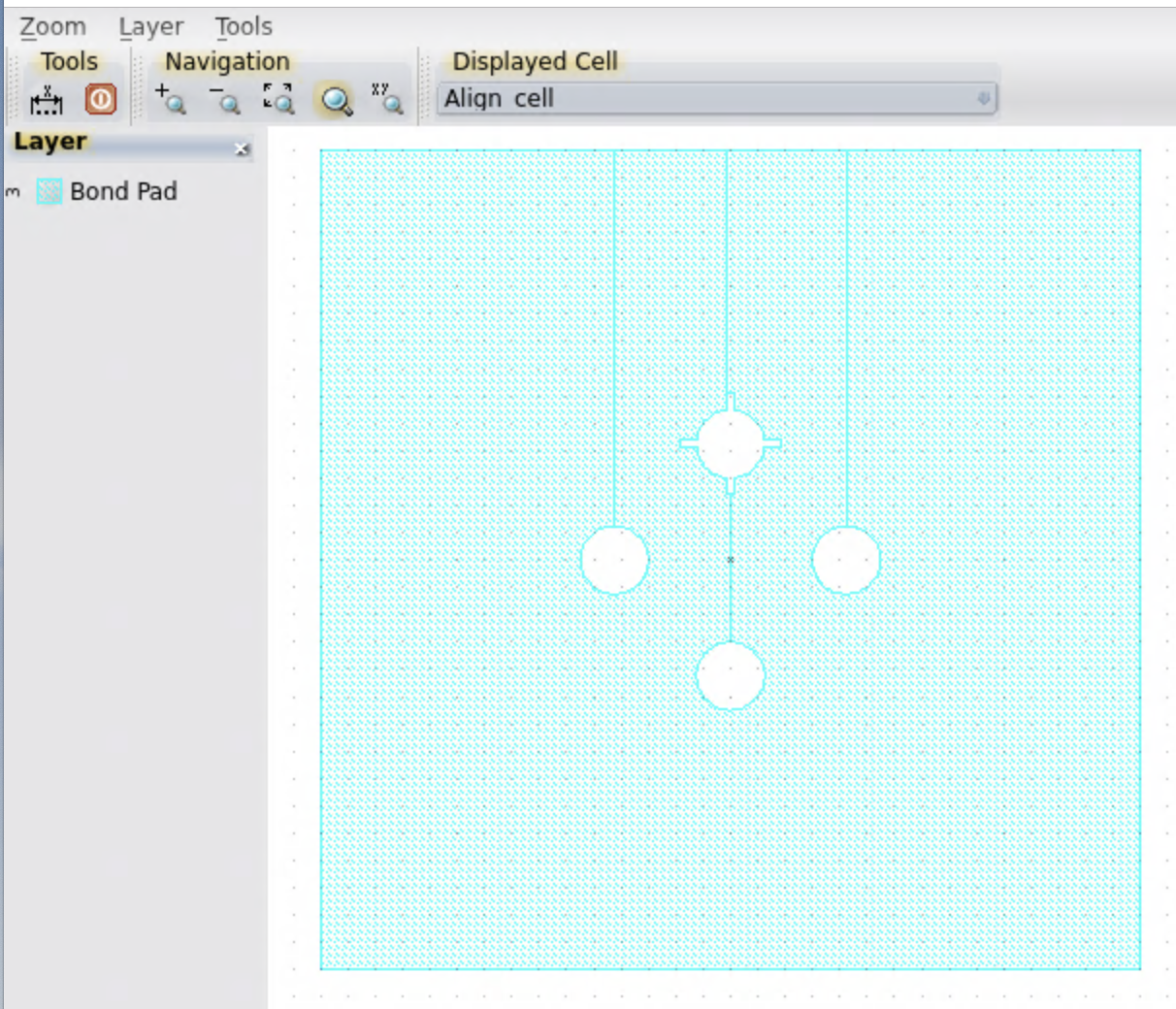 Screenshot 2019-06-11 21.36.21.png
Hi Jason, There is a learning curve to doing Boolean operations on polygons. If you do the Boolean on the top level (easiest to do), the result can be extremely big (as in "I crashed the server" big). The trick is to do the boolean on the lowest level of hierarchy possible and then have the result repeated with an array element. In the GDS file you attached, I see a single cell with four circular holes in the pattern. How was this cell involved in the Boolean you performed? What were you trying to do when you had the problem? Jim from PhotomaskPORTAL
Jason
Thursday 13th June 2019
Jim, Thanks for responding. The image I attached is the result of the boolean. I had 4 circles and dropped them on a square and subtracted. That file with only that cell in it throws the "file too big" error. That doesn't make any sense to me. I presume that when saving as GDS, it is breaking into too many elements. For whatever reason, the attached file will not save as anything but a .lec file now. My only other thought is that the "file too big" error sets a flag that you can't undo by deleting elements out. My original file was a full arrayed set of cells and I was editing this new cell when I was no longer able to save. Maybe that is a different issue? Thank you.
Jason
Friday 14th June 2019
Final update: When I go back to an earlier version of the file and recreate the structure, the error does not repeat. --Thank you.