User
20190913
Monday 13th May 2019
I can't find a stretch function. What do you do when you want to move one edge of a polygon, or a path segment? I can't see a partial-select, so partial-select and move seems like it's not the way this gets done. It's a pretty basic layout function. Am I looking for the wrong name? It doesn't appear in the Draw menu, along with Move and Copy, where I'd expect it. Help search for "stretch" turns up nothing.
Jürgen
LayoutEditorFull
Monday 13th May 2019
A point or partial-select is located under mainmenu/select/fine-select/point-select.
Jim
LayoutEditorFull
Monday 13th May 2019
---
Attachments:
(only for registered users)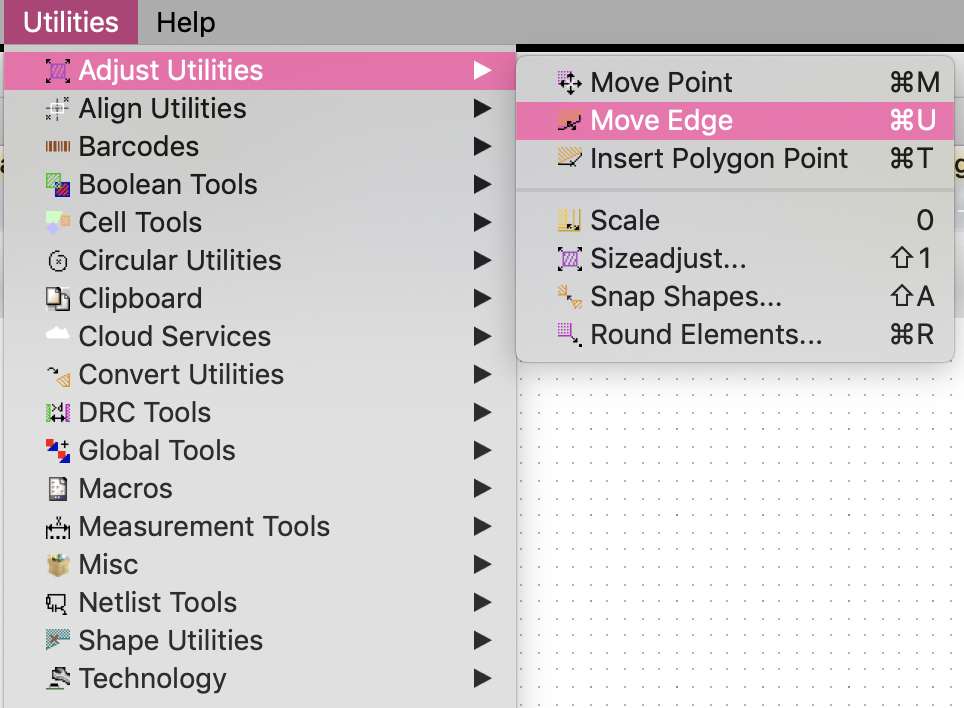 Screenshot 2019-05-13 16.00.12.png
Look under UTILITIES / ADJUST UTILITIES. "Move Edge" might be what you want.